"Since 1987 I have made and used for my business with great SUCCESS!" - Ron
Rednecks Pride Baits and Lures are formulated for use in cage traps, around people, and also out in the field in a dirt hole. The ADC Baits not only smell good to the critter and you but have a good taste to the critter resulting in more catches! The Trap Line Baits are based on the same concept with more call. The ADC Lures are attractive to the critters by both smell and good taste for use in cages or dirt holes or on traps where taste is needed, so that they may be used in closed areas in the home. Our Trap Line Lures are formulated on the habitats of the critters. These are the only baits and lures I have used for more than 25 years.
ACP Rednecks Pride Product Catalog
DEER and COVER SCENTS
Redneck Pride Deer attractants were formulated in 1990/91 on a challenge to see if we could make a deer scent work. Our formula is based on the habitats and behaviors of the deer. They can be used for drags, hangers, drippers, mists, and heaters. We took the same mindset as we had to attract critters trapping and applied that to deer.
The results are attractors that work for the hunter or control man to achieve the best in the field. Our Cover Scents are formulated to hide and decrease the human odor to give the hunter more time for the shot. Our Deer Attractant Powders are made with ingredients to make deer come in. Rednecks Pride Deer and Cover Scents are made for the guy that knows how to hunt or the guy that needs the edge, so if you can hunt every day of the season or just spend limited time hunting we have a product for you.
Rednecks Pride offers 3 scents trout, freshwater game fish, and salt water. We formulated these scents way back in the early 1990s. In 2009 we reformulated these scents with other oils to make them both stronger and more appealing to the fish. If you like to fish these should be in your box.
Ron at 10 years old started to try calling critters and has continued all these years. In the wildlife control field, he is referred to as the man who talks to animals. He is often asked to perform his wildlife sounds during his lectures. In 2000 Rednecks Pride started to make Turkey Mouth Calls and Friction Calls. Today Rednecks Pride has over 25 different types of mouth calls along with our custom-made friction turkey calls. Turkey hunting is a passion for this redneck and it shows in our calls.
---

Rednecks Pride Game Calls | Outdoor Scents | Facebook

Rednecks Pride Outdoors YouTube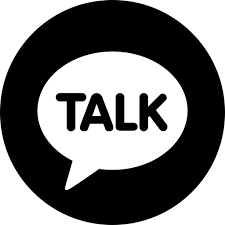 Rednecks Pride Talkshoe Podcasts
Mr. Ron Jones discusses trapping and the nuances of ADC trapping work.