LURE DESCRIPTION
ACP REDNECKS PRIDE formulated our lures for taste and smell to be used in cage traps. Our lures also work great in dirt holes and pocket sets when used on a lure holder or can be used on a killer trap scent holder.
DIRECTIONS FOR USE – trail the lure into and to the back of the trap. For "BEST RESULTS" when used with a cage, use with bait and an eye attractor. Our lures will give you the confidence you need to make many catches! DP TRAPS our lures our fast becoming a scent of choice! When placed in a DP using a piece of leather, rawhide, or marshmallow you have a long-lasting good-tasting attractant.
SWEET LURES
1 Ounce & 4 Ounce
BANANA - is our mildest-smelling lure. It works on raccoons, groundhogs, skunks, and many other animals. It is a great taste lure for the animal. Can be used by itself or in conjunction with our baits and lures.
CATCH'EM– we made this lure with the groundhog in mind, but like all the rest of our Lures it will catch just about anything in the ADC FIELD; raccoons, skunks, opossums you name it. Catch'em lure will catch it.

MIDNIGHT – our top lure for cages and DP traps. This lure is also a great lure for foxes, muskrats, skunks, squirrels, and opossums. Also, a great summer change-up lure for beaver.
PERSIMMON – our most used lure. We don't know anything that is not drawn to this lure. Many muskrat trappers use persimmon in pocket sets or on a stick. Can be used for raccoons, foxes, squirrels, and Norway rats.
SWEET CORN– this is a great skunk lure and also is good for beaver, chipmunks, deer, fox, muskrats, and raccoons. Use it as a trailer or as a caller in the back of the cage.
YEP – this lure was made for raccoons, but it appeals to almost every critter out there. Use it as a trailer in the front or in the back of the trap. Animals have to go in to trap to investigate it. Great taste and smell.
GROUNDHOG LURES
1 Ounce & 4 Ounce
FLOWER SHOP – a great lure for groundhogs that can not be beaten when it is used with some eye appeal.
HOG GRABBER – our 1st lure formulated to catch groundhogs. All the smells that a groundhog craves are in this lure. This is a must-have lure for the groundhog trapper!
MELON – made for groundhogs. Melon is a great lure for cages and trailing. Coon, skunks and even muskrats and braver like this lure.
COON LURES
1 Ounce & 4 Ounce
COON CALL – we made this lure to work the coons that are grubbing in the yards. Skunks, foxes, and coyotes like this lure too.
FISH OIL – this lure can be used by itself or in conjunction with other bait and lure from our line of products. You will not find a better fish oil!
OLD SWAMP COON LURE – this is a strong odor with a hard shellfish smell. Coon really like this all year but the lure does really well in cold weather. A big seller for the fur trapping field. Raccoons, skunks, foxes, coyotes, and the opossum are licking their chops!
K-9 LURES
1 Ounce & 4 Ounce
ALL CALL – a great lure for coons, coyotes, and foxes, and to our surprise, bobcats have come to this lure to check it out. Use in dirt holes, flat sets, and cubbies and in use in the back of cages for coon.
COLLARUM BAIT LURE – is a taste bait lure. Raccoons, foxes, and yokes love it, skunks and opossum also come to it. ***COST $15.00 4 Ounce Jar
GREY FOX CALL – this is a grey fox gland lure. All we can say is if you have greys you need to have some hand!
K-9 Call– Used the same as ALL CALL. A great lure! K-9 all-call has glands in it to give you good results in the late season.
RED FOX #1 – this is a red fox gland lure. Can be used any time of the year. Good on flat sets, post sets, and dirt holes. A great raccoon lure in the back of the cage.
4 Ounce / 16 Ounces / Gallon
4 Ounce / 16 Ounces / Gallon
---

Rednecks Pride Game Calls | Outdoor Scents | Facebook

Rednecks Pride Outdoors YouTube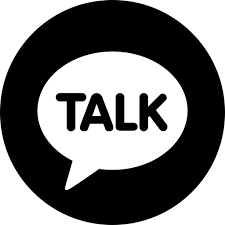 Rednecks Pride Talkshoe Podcasts
Mr. Ron Jones discusses trapping and the nuances of ADC trapping work.