8 Ounce Jar, 12 Ounce Jar, Gallon

OUR BAITS ARE FORMULATED FOR TASTE TO BE USED IN CAGE TRAPS, DP TRAPS, AND CONIBEAR BOXES!
BANANA SUPREME - this is our #1 bait for groundhogs, raccoons, and skunks, Yet; otters, grey/red foxes, coyotes, squirrels, chipmunks, and beaver just to name a few all have come to this bait. This is our most requested bait by the gallon.
COON CORNY – a great change-up bait for raccoons and groundhogs. It is a taste bait made for cages, works all season but excels in late summer and fall.
FISH BAIT – a very mild fish bait. Can be used in or outside the home. Good for raccoons, cats, and skunks, formulated for cages. Also great for DP'S.
FRUIT PATCH GROUNDHOG BAIT- is also new bait that we have come out with! We've taken our old standby base and added irresistible fruits preserved and fixed to work any time of the season for groundhogs. "By the way, raccoons will also come to this bait!"
GOOD STUFF - one of our newest baits that we have come with for raccoons and skunks. This bait is getting great results. The raccoons and skunks love this bait. When used in conjunction with our lures like DHAT'S IT and Y'ALL COME you have a great combination and animal attraction into the cage trap. K-9s also like this bait, place in a dirt hole or rubbed on a scent stick. Also a good DP bait. "Don't forget about the opossum!"
GOTTER DUN – 1st bait we formulated in 1987 for squirrels. But has turned out to be a great all-round bait. Use in-cage traps and DP traps.
HOG BAIT TOO – originally made for groundhogs but has turned into great coon and squirrel also.
LONG CALL FISH BAIT – formulated for the trap line, coyote, fox, and raccoon in dirt holes and pocket sets. It is also a great ADC cage trap bait for raccoons. Also a great DP bait.
NO MOES – our 2nd bait formulated, a great cage trap bait for squirrels, chipmunks, raccoons, and other animals. Very good DP bait in trails.
VEGGIE PATCH GROUNDHOG BAIT– is the same great base as FRUIT PATCH but added vegetable that the groundhogs find irresistible. This is the bait that can be used any time groundhogs are active. Also when used in conjunction with our LURES such as HOG GRABBER and MELON you have a great combination.
---

Rednecks Pride Game Calls | Outdoor Scents | Facebook

Rednecks Pride Outdoors YouTube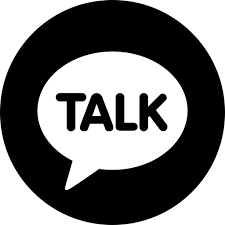 Rednecks Pride Talkshoe Podcasts
Mr. Ron Jones discusses trapping and the nuances of ADC trapping work.